Hello! It's my first Girls Elsewhere of 2014. I'll try to make it a good one.
First, let's talk food. Because we should always talk food first. I've been sharing triumphs and disasters on She Cooks, She Eats this week — a beautiful batch of cherry bakewell flapjacks and an awful mess of raw, oozy pavlova. Oh, and a video detailing my super-duper easy way of making puff pastry.
Ash, meanwhile, smashed it out of the park with her beautiful curried lentil soup recipe. Yum. This lady is the QUEEN of soup.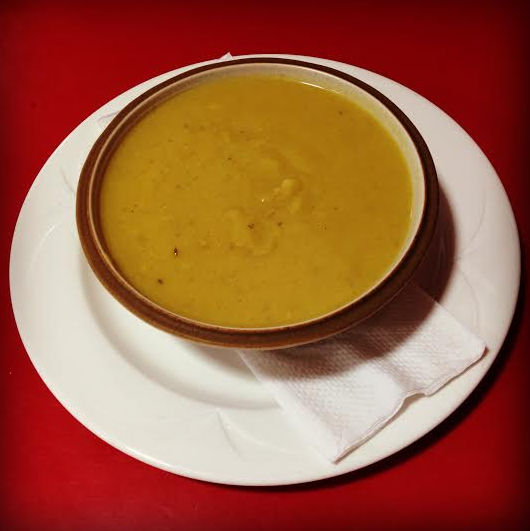 The most exciting thing that either of us has had done this week getting our hair done. But to be fair, we both have very lovely hair now…
You can totally see my boobs in that photo.
How was your week?
xxx